Salam satu Malaysia!
Di sebabkan minggu depan dik jemah nak cuti2 Malaysia melawat Pantai Timur..
Hari ini dik jemah merajinkan diri untuk menyetelkan segala dokumen yang patut utk register master bulan 2 nnt~
So mari kita list kan ape dokumen yang di kehendaki...
1. Salinan IC (2 copies)
2. Salinan Sijil Degree (2 copies)
3. Salinan Academic Transkrip (2 copies)
4. Letter of Offer (3 copies)
5. Health exam report
6. Bil Academic (3 copies)
7. Student pledge (3 copies)
8. UiPS membership
Lepas dik jemah siap2 kemas rumah tadi.. dik jemah siap2 pergi cybercafe print dokumen yg patut..
Then lepas zohor gerak pg ke Klinik Pergigian Segamat untuk buat medical check up!
Buat pertama kalinya dik jemah pg buat medical check up xde orang teman taw!
Wow! cayalah!! hahaha...
Dulu time diploma mak teman.. then degree adek no.2 teman..
Now im alone~ (ko dh besar ten!, 24 dh umur ko tu)
Sampai jer sane.. pg ke Kaunter 11 wat pendaftran nk wat medical check up.. then pg bilik rawatan 12!
kat sane sepatutnya dier cek tekanan darah, berat, tinggi, BMI, rabun or x..
Tapi kali ni dier suruh aku buat kaji selidik pulak before check!
Cis! dier memang blom knal ILYA NUR FATEEN BINTI OTHMAN..
Dik jemah xsuke jawab soal kaji selidik tu.. dik jemah sanggup tiru jawapan org! hahahaha!
Siap jawab nurse pown cek laa sume tu.. SIAP 1!
Then dik jemah suruh ke makmal..
ape lagi uolllsss.. buat ujian air kencing laaa... SIAP 2!
Dan yang terakhir dik jemah di suruh masuk ke dalam bilik X-RAY!
nak masuk bilik X-RAY ade rules dier yer.. sila patuh! SIAP 3!
Siap sume tu dik jemah kembali ke kaunter 11 then pergi ke kaunter pendaftaran buat bayaran sebanyak RM20 dan di beri no giliran untuk jumpe DOKTOR!
Yang ku harapkan seorang DR lelaki muda.. tapi malangnya DR perempuan muda..
bole laa..xde laa aku malu2.. hahaha!
DR cakap ujian air kencing problem ckit.. dier nasihatkan suruh banyak minom air~
In Sha Allah DR akan ku cuba banyak minom air... glup glup glup!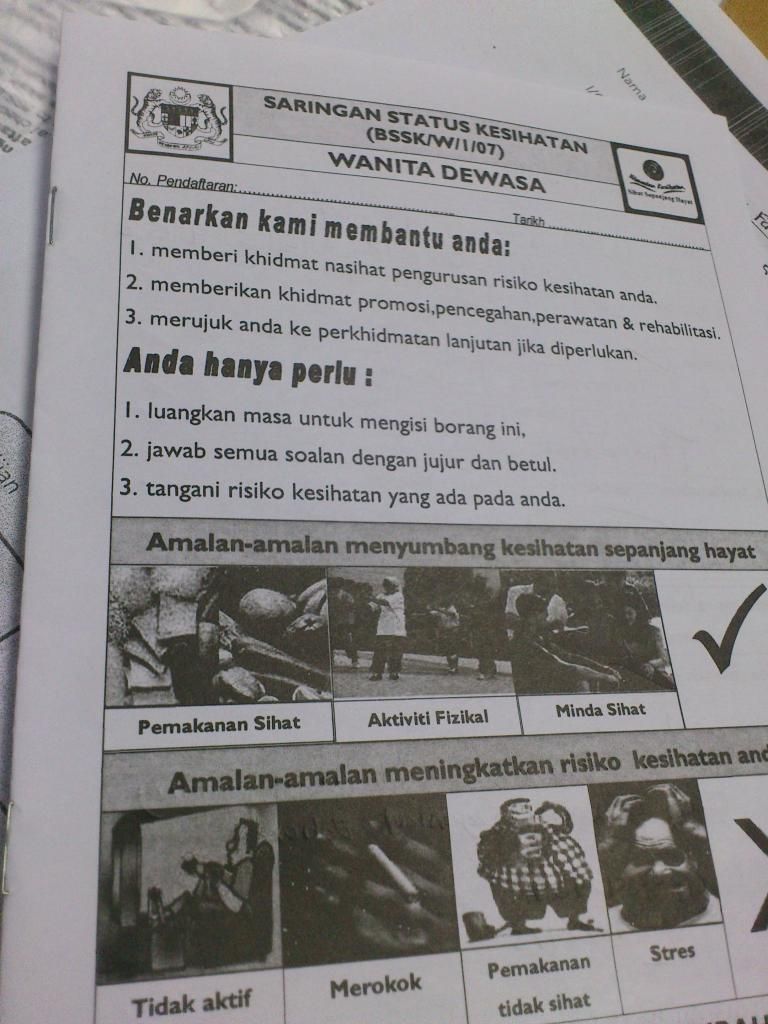 Kena pulak wat kaji selidik..huhu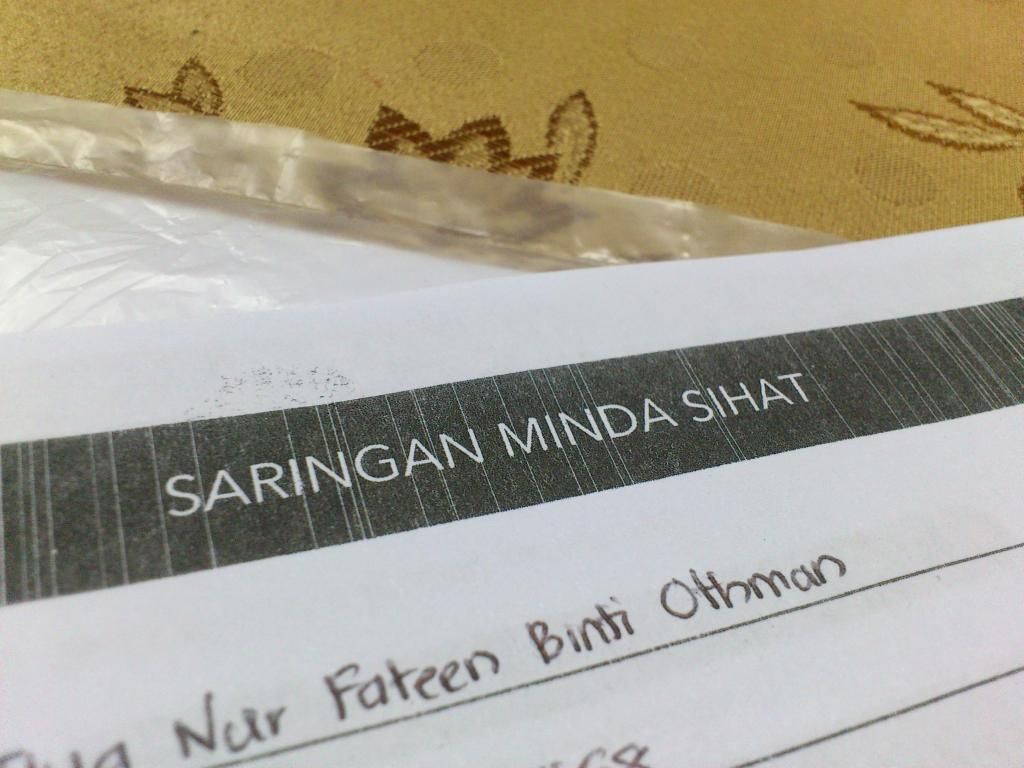 Macam2 dier tnya..beratus laa jugak soalan..
Peraturan utk buat XRAY!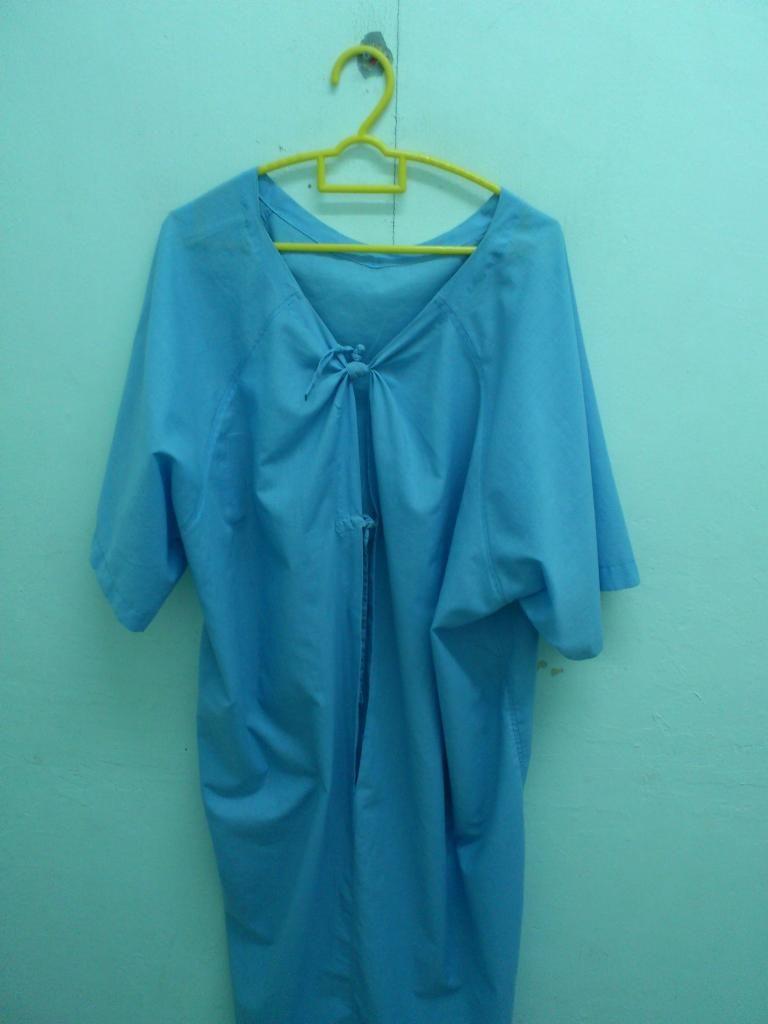 Nampak scary jer baju ni..hahaha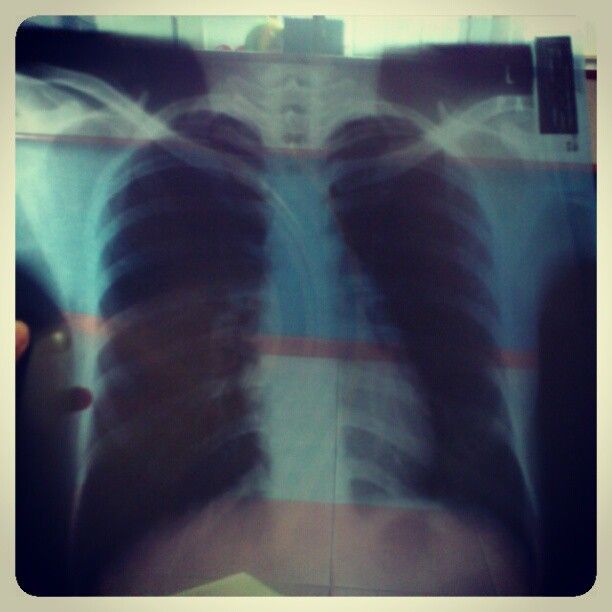 Inilah hasilnya.. cukup x sume tulang dik jemah ni??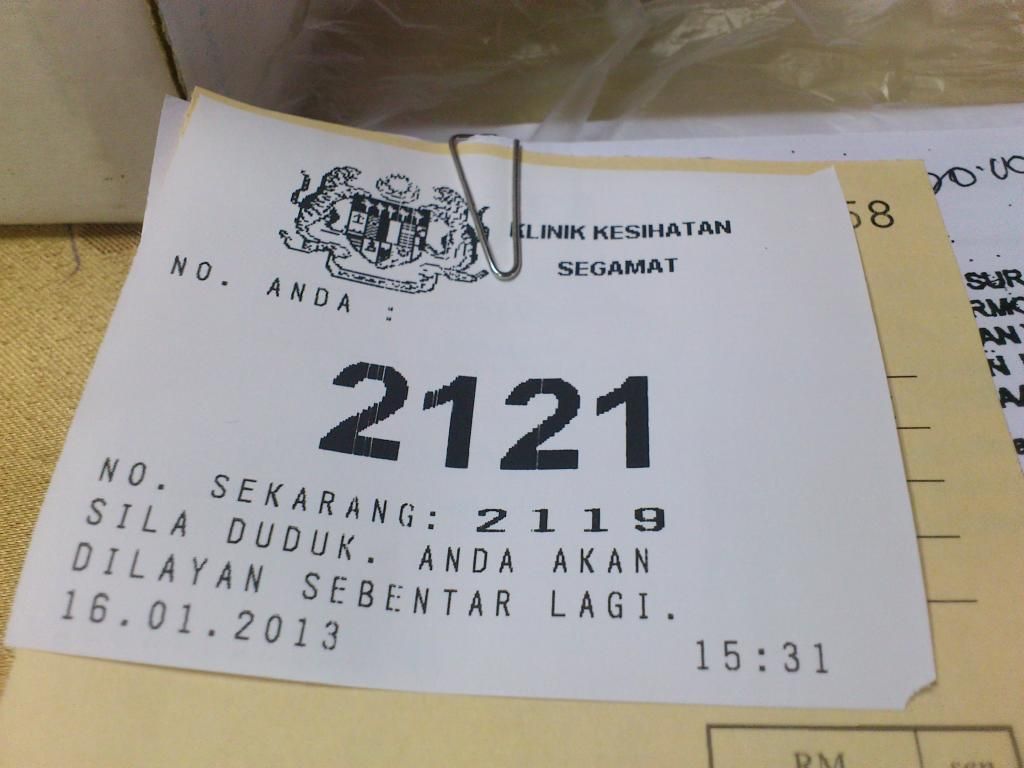 SILA DUDUK ANDA AKAN DILAYAN SEBENTAR LAGI! (jumpe DR)
Siap je buat medical check up dik jemah ke UiTM dapat msg dr Mak Jemah yang mngidam nak makan mee bandung...
So petang yang free tu dik jemah teman kan laa dier..
Sementara tunggu Mak jemah abes kerja..
dik jemah bersuka ria di Perpustakaan Tun Dr Ismail..
Hammmboiii kemain bersuka ria!! rindu siottttttttttt! lama xmasuk.. hahaha!
Ikut kan teringin mak jemah nak makan mee bandung seman.. apekan daya.. kedai seman bukak dalam kol 6PM..
So kami tuka tempat... decide ke Western! ajak laa kak jemah skaly..
Sorry kak jemah terpksa off day arini untuk bersenam..hehehe..
Sampai sane ape lagi melantak laa.. nyum nyum!!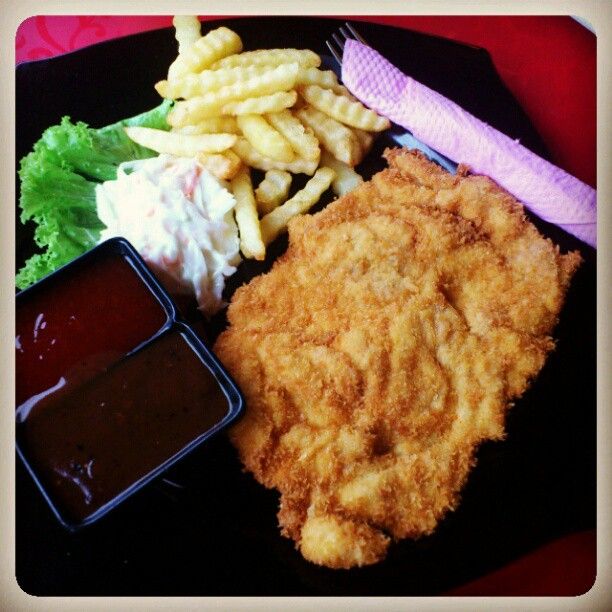 Chicken Chop push to push pop!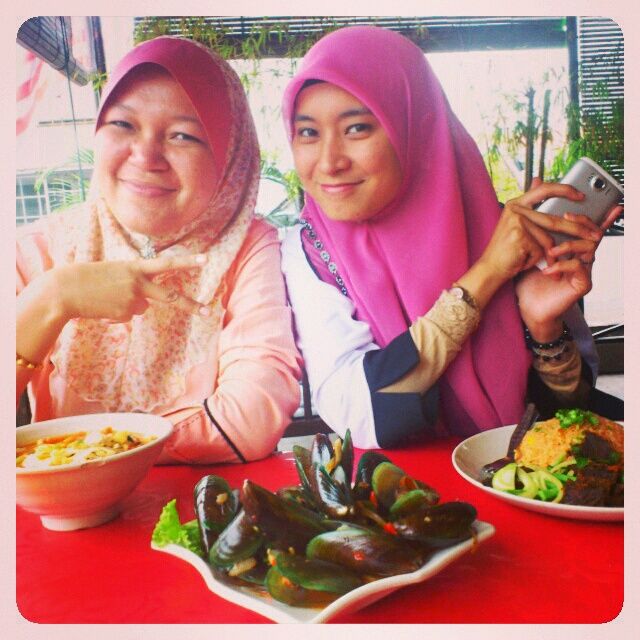 Mak jemah & Kak jemah!